Built with LSI's Crossover LED technology

30 high-brightness LEDs, 5000K, 70 CRI (nominal)

Durable die-formed aluminum housing with independently adjustable extruded aluminum light cartridges. Each light cartridge has a glass lens to provide a water-tight seal.

3 banks (cartridges) of LEDs independently adjustable between +/-45% allowing targeted zone illumination — Regardless of light cartridge position luminaire provides cutoff

Available for new construction and 2 x 2 or recessed retrofits

Input voltage of 120V thru 277V is standard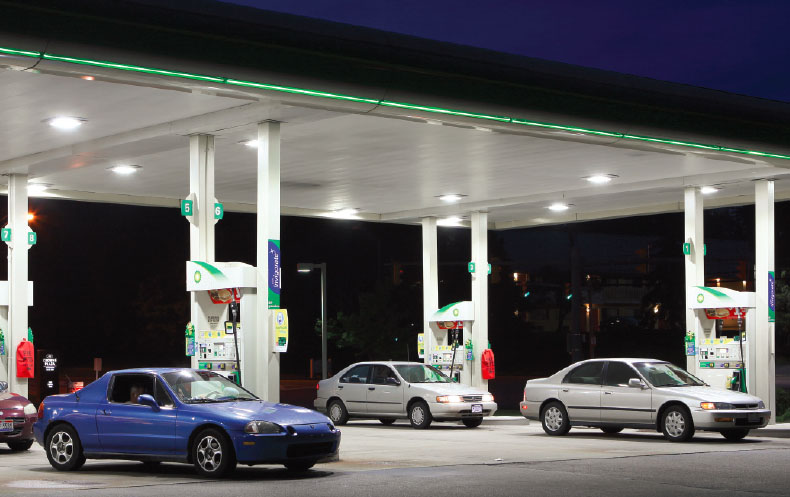 GENERATION 3 LED AMBIENT CANOPY LIGHT (CRO3)
SMARTTEC™ ENERGY SAVING FEATURES:
THERMAL CONTROL – Sensors in both optical unit and driver enclosure reduce drive current when ambient temperatures exceed 50oC. Current is lowered in imperceptible 5% increments every 5 minutes until recommended operating temp is reached.
DAYLIGHT SENSING – Eliminates day-burners (optional) by sensing daylight levels (not affected by the light coming from the LEDs). Turns fixture off at light levels approximately equal to sunrise and on at sunset.
OCCUPANCY SENSING – Small, built-in flush-mounted sensor (optional) detects movement in
a 20-foot circle. Unit dims to 30% power when no presence is detected. Smart dim slowly lowers light level over a 15-second period.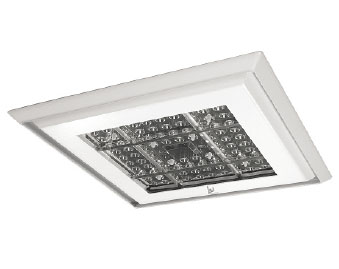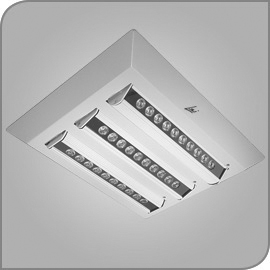 The new Crossover Generation 3 has been developed with one ultimate goal in mind. Provide the absolute best LED lighting solution and make it affordable. It is the
result of LSI's 34+ years experience in delivering revolutionary lighting solutions designed specifi cally for the petroleum market.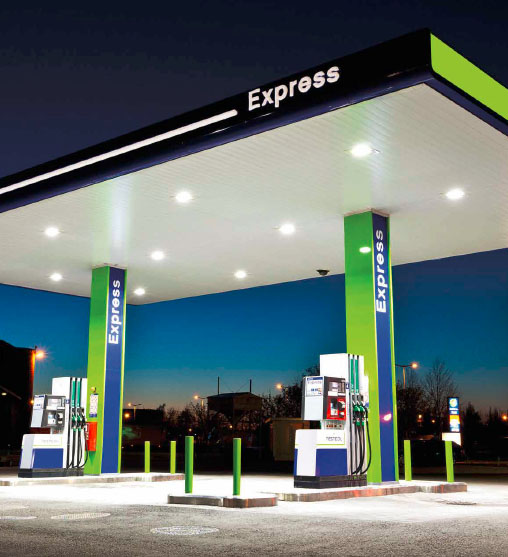 It is important that your customers see that your site is open but is it necessary that your lights are on at full power all night? No! This is a thing of the past.
Bever Innovations has a specially designed intelligent LED under canopy solution (the Luci Series) that adapts to the conditions on your petrol station. Intelligent dimming, to control the lights when customers are approaching your forecourt.
You can adapt the light levels to your needs at any time of the day or night; making sure your
forecourt is adequately lit at night and welcoming to customers, but still saving energy when full
power is not necessary.
Based on this motion-detection dimming function and unique flexibility option, the Luci Series not only offers ideal visual conditions but also big results in savings!
LED Under Canopy illumination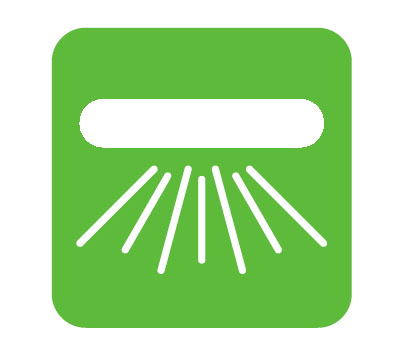 A forecourt is a very important part of your petrol station; providing a visually welcoming environment to customers that is approachable and gives a sense of safety.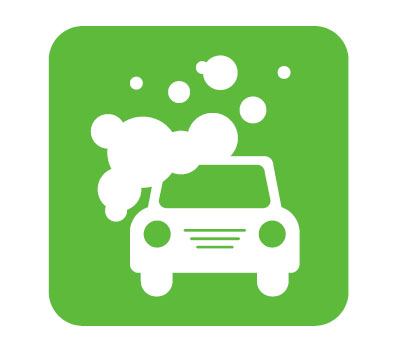 Automatically switching light intensity as necessary is key in these energy saving solutions, providing the best lighting whenever needed which is fully customized to your station's needs.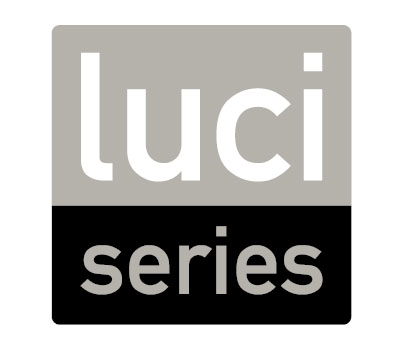 This is the answer that Bever Innovations can give you.
Maximize light, minimize cost
The award winning Luci Series, is in all aspects the most cost effective way to light up your forecourt. The clear white light creates a safe and clean forecourt, making it an excellent choice for you and your customers.
Compared to metal halide lamps, the Luci Series saves up to 90% of your energy costs because it smoothly switches automatically from full to dimmed power when no activity is detected. On top of that each Luci Series can be tuned to the exact light behaviour you need with the easy to use remote control (patented). This flexibility make the Luci Series simply unique.
And maintenance? Forget about it. They are designed to last more than 20 years. This is based on 12 hours of use, day or night, 365 days a year.
More than 60.000* Luci Series have been installed worldwide and they have proven their reliability time after time. (*Counting date January 2015)
Advantages of LED
1. Dimmable
2. Long life span
3. Energy and cost savings
4. Less working at heights
Advantages of Luci Series
• Energy savings up to 90%
• Programmable light levels
• Advanced light scenarios
• > 100.000 hours life span*
• Easy installation: Click & Lock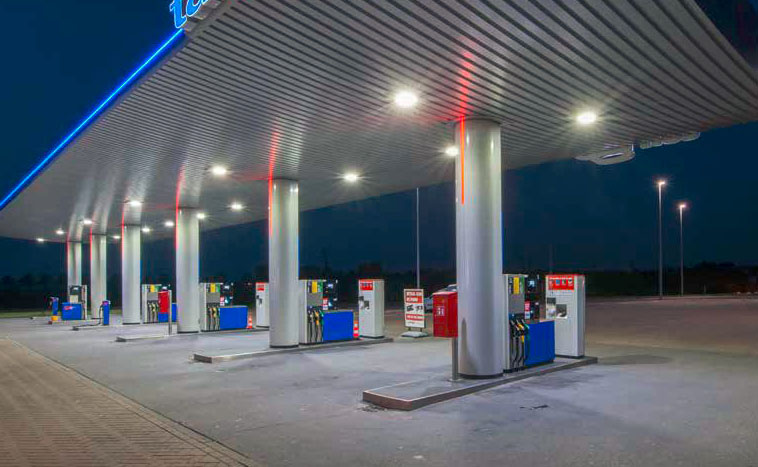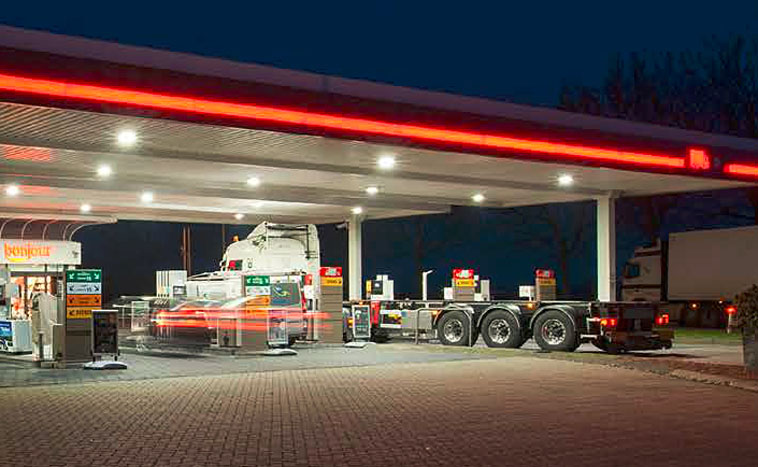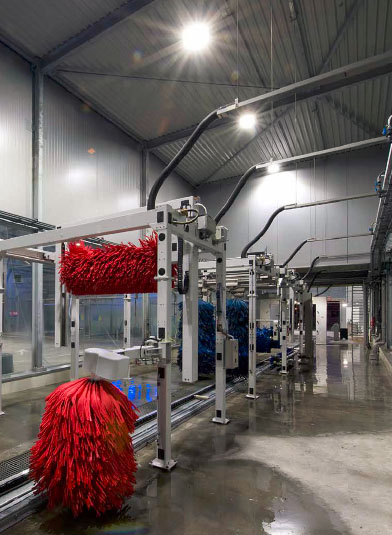 The life span of a Luci Series LED under canopy illumination is ultralong! Luci Series easily performs well over 20 years. This is based on 12 hours of use, day or night, 365 days a year.
Quick and easy installation
The Luci Series are easy to install in recessed or surface mounted situations. Because of the easy installation features of the Luci Series, less working on heights is required.
High reliability
With a yearly failure rate that has proven to be extremely low (<0,2%) the Luci Series is a highly reliable product and therefor the best choice for your company.
Energy savings
Based on the motion-detection dimming function, Luci Series not only offers ideal visual conditions but also results in big savings. Luci Series reduces your energy consumption by 90% at dimmed power and 60% at full power. In comparrison to conventional 150-250-400W metal halide down lights.
Water proof
The Luci Series is IP67 rated.
We understand your needs and demands. From LED Under Canopy Illumination, LED Price Change Units, LED Area Illumination to LED Shop Illumination: your need has our focus. Bever Innovations is a manufacturer of intelligent high-quality outdoor LED solutions for the international petrol retail industry. With a 100% focus on this demanding market, our customers strongly benefit from our years of experience and know-how.
As a technical innovator, Bever Innovations has gained a leading position in the fields of:
• Intelligent LED Under Canopy and Area Illumination for Petrol Stations
Maximize light on your forecourt, minimize energy cost with 90%
• LED Price Displays
The perfect LED display for your price sign, not compromising on visibility or your corporate identity
• LED Shop Illumination
Lower energy cost with 75% saving whilst enhancing the customers experience
• Intelligent forecourt customer service systems
Innovative solutions to improve customer experience on forecourts
These product ranges prove themselves as high quality LED solutions for global customers, on
thousands of forecourts world-wide.